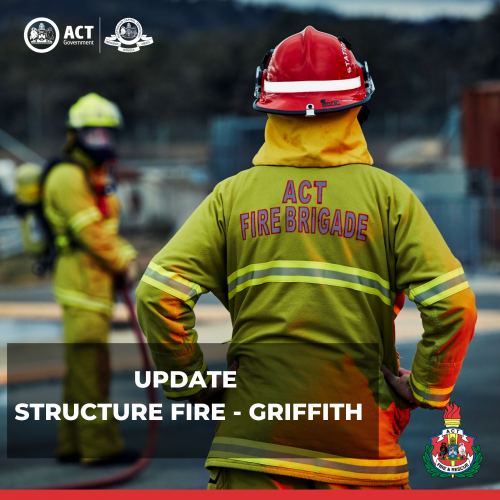 At approximately 7:11pm on Saturday 18 April 2020, ACT Fire & Rescue (ACTF&R) quickly responded to a fire in a third storey apartment on Leichhardt Street, Griffith.
     
Firefighters were alerted to the fire by multiple triple zero (000) calls, and the activation of the buildings fire alarm system.
All residents of the complex worked with firefighters to safely evacuate and no injuries were reported.
31 ACTF&R firefighters attended the scene and were able to quickly reach the third-floor apartment by foot. Firefighters contained the fire to one unit, and quickly put it out. There was extensive damage to the unit as a result of the fire.
Residents who live on the third floor of the complex were unable to return to their apartments after the incident, due to hazardous air quality.
Firefighters were supported by HAZMAT, the Breathing Apparatus Van, 5 pumpers, ACT Ambulance Service paramedics and ACT Policing.
The cause of the fire is still being investigated, but it's very important to follow ACTF&R's tips to make sure you're safe at home:
Make sure you have a working smoke alarm
Know what you will do and where you will go if you need to safely evacuate
Never leave the house or go to sleep with a candle on
Never leave cooking unattended and
Always read the manufacturing guidelines when using electrical appliances.