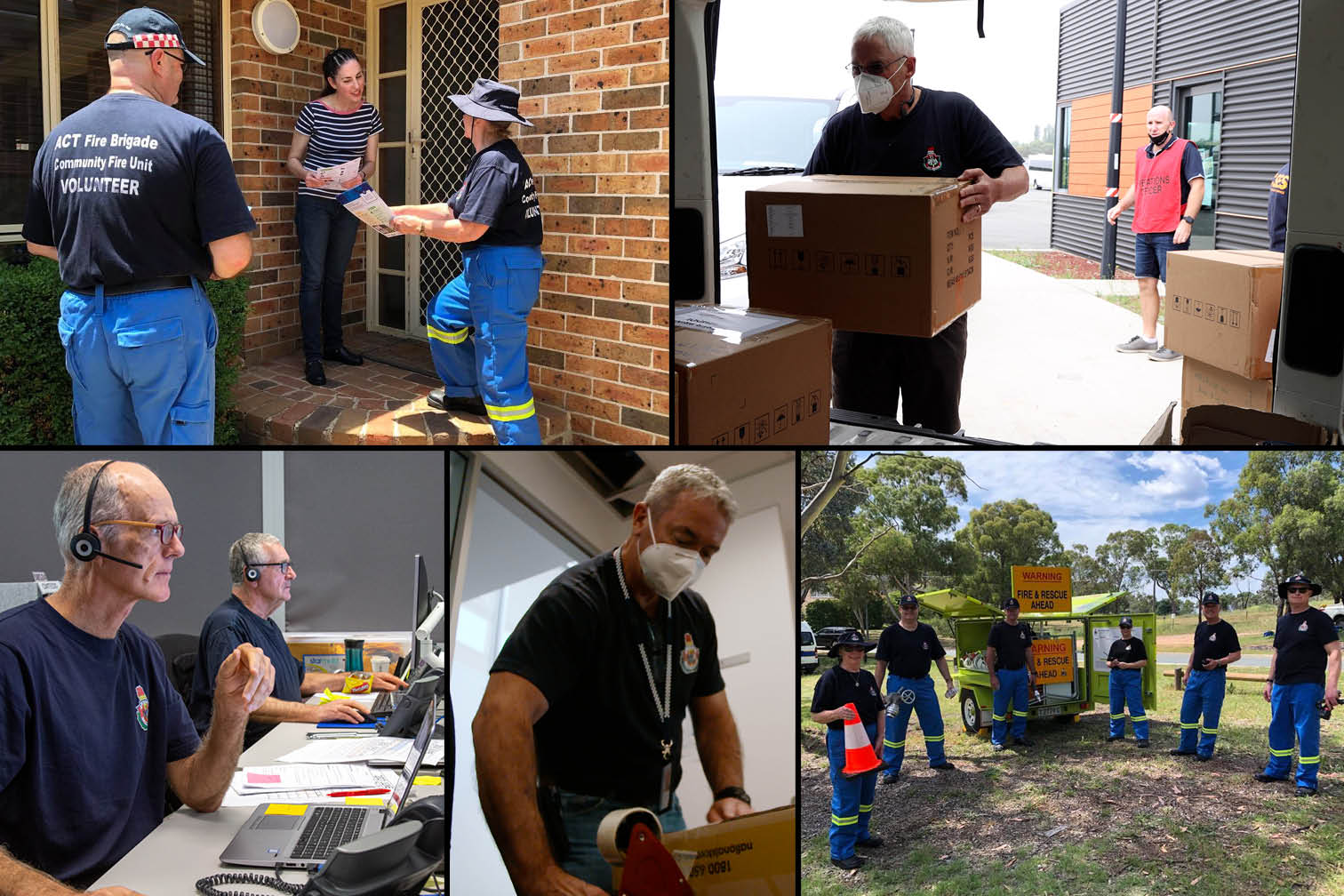 Introduction to Community Fire Units
A Community Fire Unit (CFU) is a team of local residents who live close to bush land areas across the ACT. These local volunteers are trained and equipped by ACT Fire & Rescue to safeguard their homes during a bushfire until the fire services arrive.
CFU volunteers utilise basic firefighting equipment (pumps, hoses and protective clothing) to prepare the areas surrounding their properties and prevent a bushfire from spreading from adjoining bushland to their houses and backyards.
A typical CFU team consists of 8 to 30 members and has a designated area encompassing 50 to 80 homes.
The focus is on bushfire education, prevention and preparation, covering areas such as:
Bushfire behavior
Safe housekeeping and gardening practices
Planning and preparation for bushfires
Operating fire-fighting equipment
Mop up operations
CFU members are a part of ACT Fire & Rescue and take direction from ACTF&R Officers but they are not fire-fighters.
The ACT CFU program began in late 2003. Following a successful trial of 8 units, the program has now expanded to 50 CFUs in high risk bushfire areas. There are around 850 volunteer members across the 50 units.