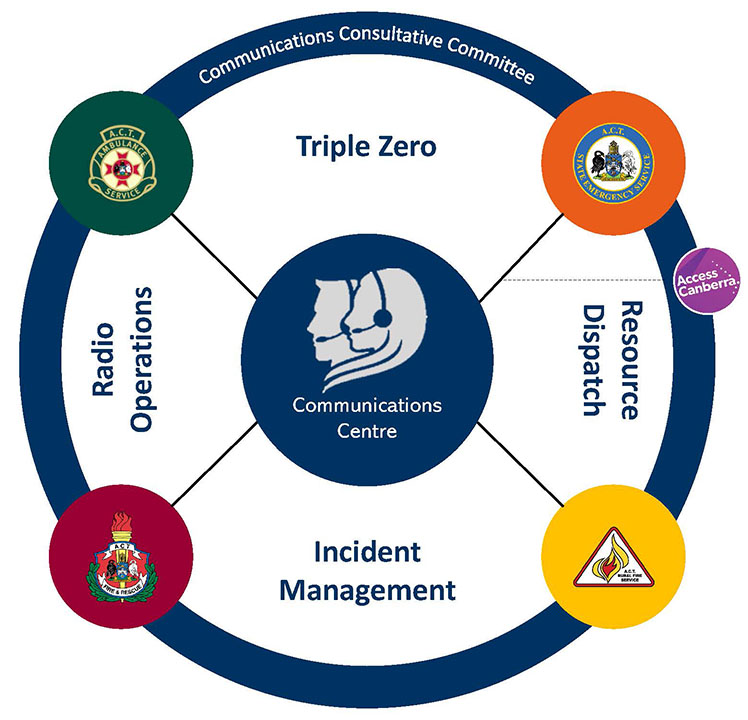 The Emergency Communications Centre (ComCen) is unique, as it interacts with all areas of the ESA to coordinate the 24/7 emergency and non-emergency response services, including requests for ambulance, fire, and emergency service assistance.
The ComCen is a 24 hour per day, seven day per week facility that provides Triple 000 emergency response services to the ACT and region community. ComCen undertakes initial receipt, triage and resource allocation, in response to requests for emergency, non-emergency and aero-medical tasking of the ESA's operational services of; ACT Ambulance Service, ACT Fire & Rescue, ACT State Emergency Service and  ACT Rural Fire Service.
The ComCen co-ordinates the dispatch of available emergency resources to meet community demand, as well as assist with Operational Radio, Incident Management Teams and deployments in a Communications capacity.