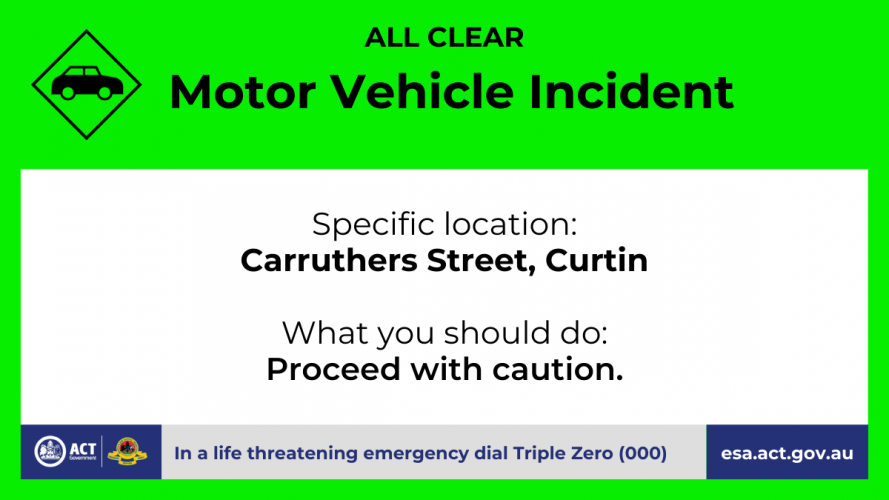 ACT Ambulance Service (ACTAS), ACT Fire & Rescue (ACTF&R), and ACT Policing have left the scene of the motor vehicle incident on Carruthers Street, Curtin near the intersection of McCormack Street.
North & south bound lanes of Carruthers Street have now reopened.
The community is asked to proceed with caution.