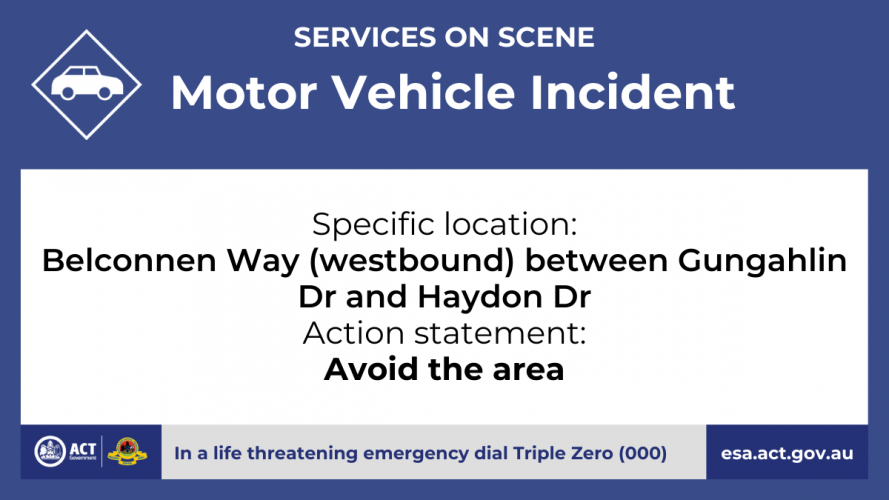 ACT Fire & Rescue (ACTF&R) and ACT Ambulance Service (ACTAS) have left the scene of the motor vehicle incident on Belconnen Way (westbound) between Gungahlin Dr and Haydon Dr.
ACT Policing remain on scene and Belconnen Way will remain closed westbound for some time.
ACTF&R extricated one person from the vehicle.
ACTAS paramedics transported two patients to hospital, one in a stable condition and one with multiple injuries requiring further assessment.
The community is asked to avoid the area.