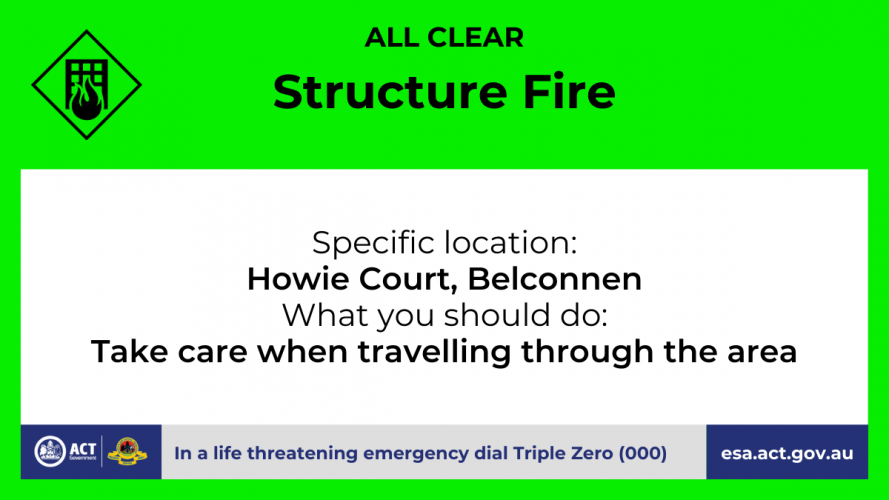 ACT Fire & Rescue has left the scene of the car fires at Howie Court, Belconnen.
Approximately 70 residents were evacuated from the building and all have now been allowed to return, except for one residency which was affected by the fire.
ACT Policing remain on scene conducting investigations.
The community is asked to take care when travelling through the area.