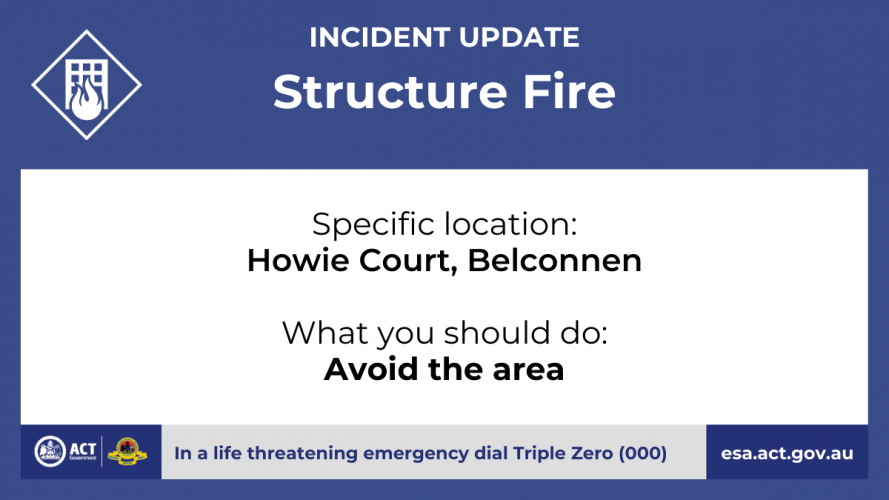 ACT Ambulance Service has left the scene of the car fires at Howie Court, Belconnen. One patient was assessed at the scene and was transported to hospital in a stable condition.
The fires in the carport have been extinguished, ACT Fire & Rescue (ACTF&R) and ACT Policing remain on scene.
ACTF&R is currently conducting atmospheric monitoring of the building.
Crews will remain on scene for some time conducting follow up operations, the community is asked to avoid the area.