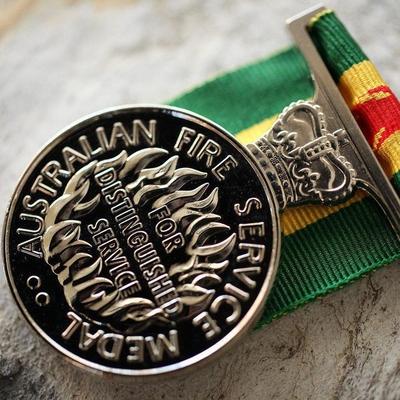 As part of this year's Australia Day honours, the Agency is proud to congratulate Noel McLaren AFSM and Gary Hooker AFSM – recipients of the Australian Fire Service Medal.
The awards were announced by the Office of the Governor General, awarded on the recommendation of the Minister for Police & Emergency Services, Mick Gentleman.
Noel McLaren AFSM is awarded for his impressive 30-year career with ACT Fire & Rescue. He was instrumental in the development and delivery of the Fire Fighter Development Program, Senior Fire Fighter Development Program, and career pathway, that led to the attainment of nationally recognised qualifications for ACTFR firefighters.
Gary Hooker AFSM commenced with the ACT Rural Fire Service in 2002 and has contributed more than 18 years to operational firefighting with the Guises Creek Brigade. An avid photographer, Gary simultaneously documented a pictorial history of fire in the ACT and region throughout his time with the service.
We congratulate both the deserving recipients and thank them for their contribution to fire protection in the ACT.