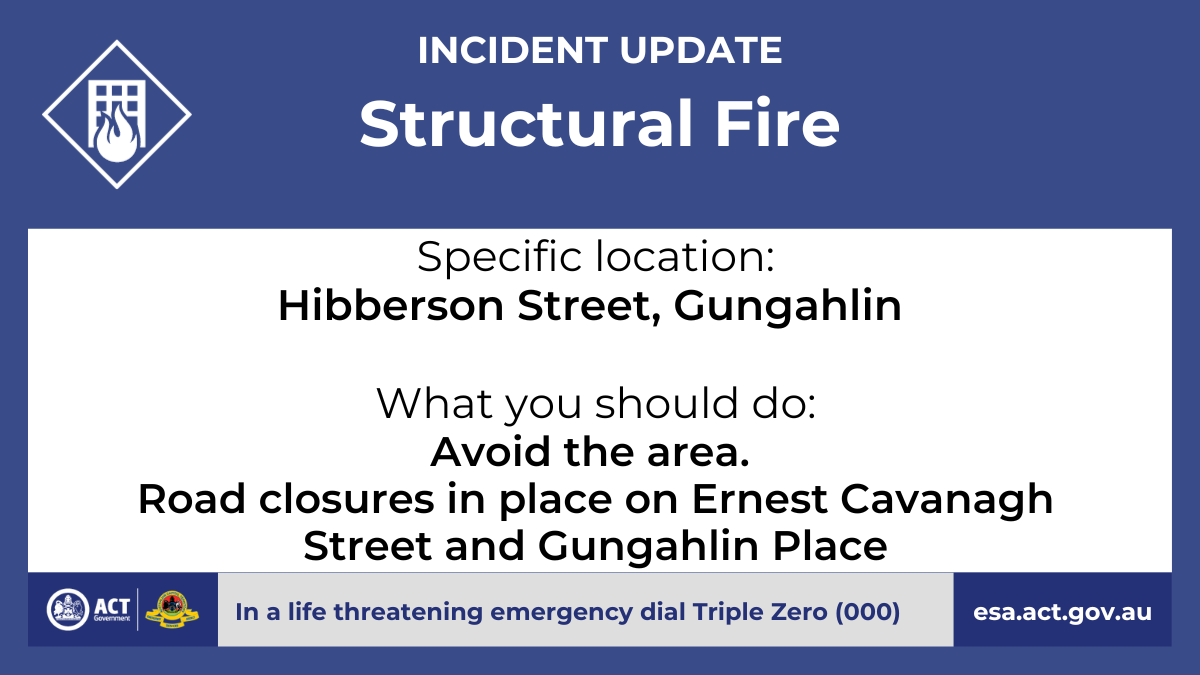 Smoke from the fire has caused several automatic fire alarms in the area resulting in evacuations. 

Road closures are in place on Ernest Cavanagh Street and Gungahlin Place and will remain for some time whilst crews work to make the area safe.

The community is asked to avoid the area.

ACT Fire & Rescue have extinguished a kitchen fire at a restaurant on Hibberson Street in Gungahlin.