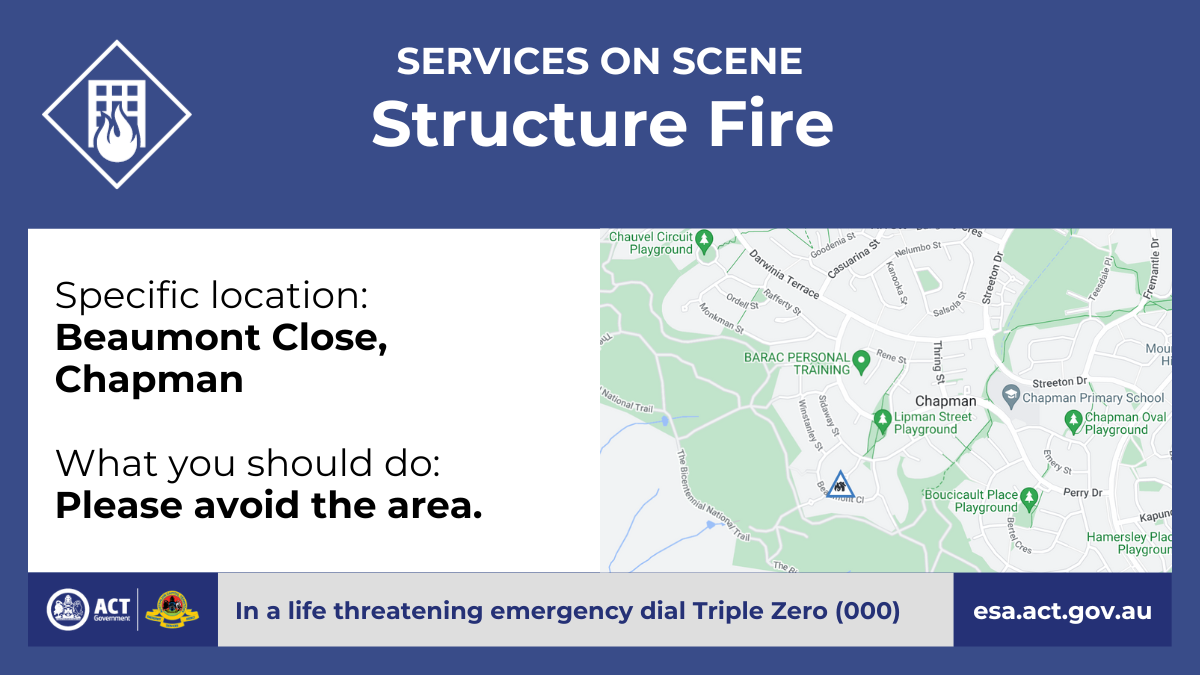 ACT Fire & Rescue is currently responding to a structure fire on Beaumont Close in Chapman.
Firefighters are on scene and are currently working to contain the blaze.
ACT Ambulance Service and ACT Policing are also in attendance.
Traffic is being impacted on surrounding streets, the community is asked to avoid the area.
To stay up to date with information on this incident please visit the ESA website.