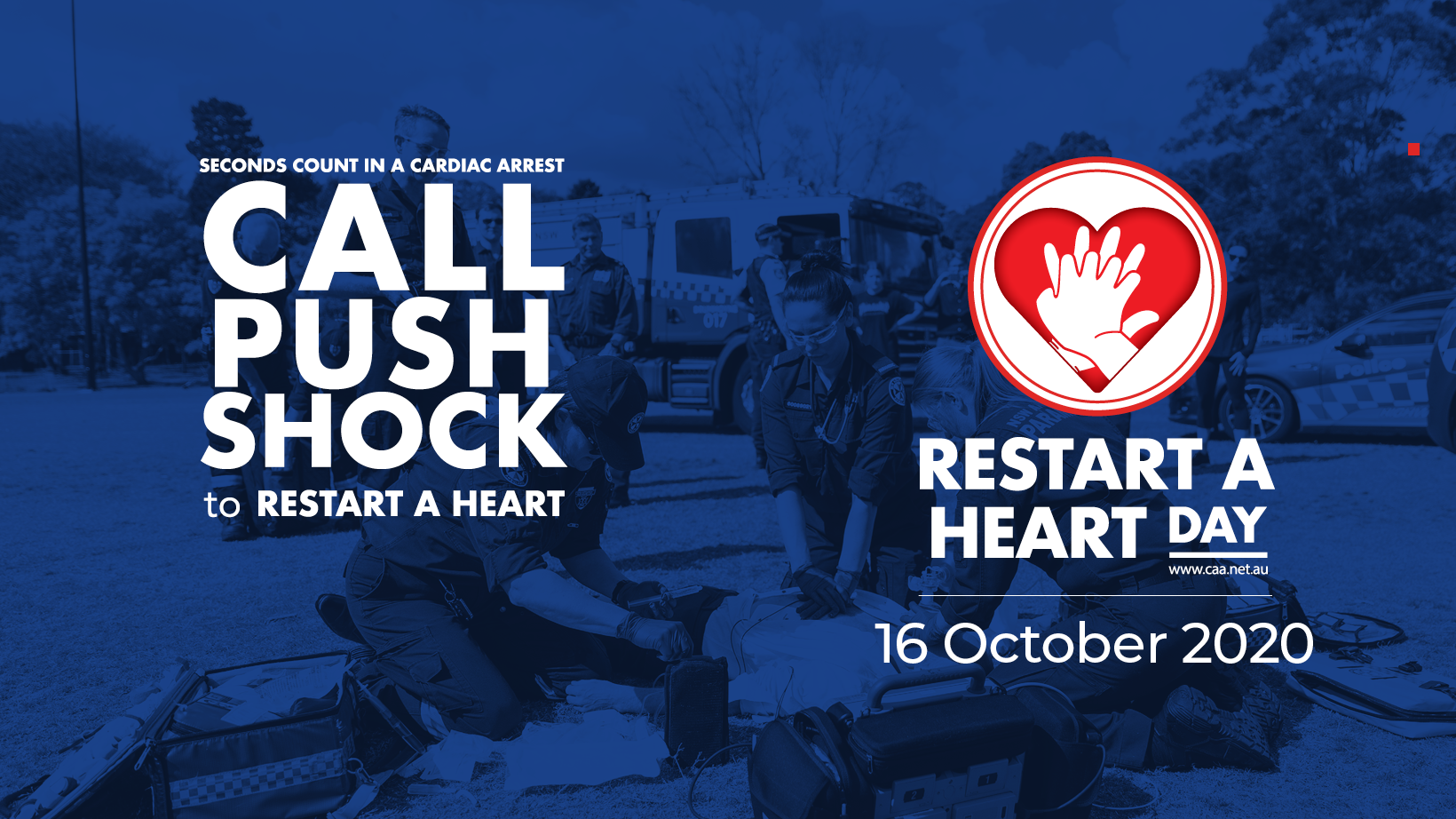 Every year around 34,000 Australians and New Zealanders suffer out-of-hospital cardiac arrest. Time is a critical factor for survival and for every minute that passes without intervention, the chance of survival decreases by 10 per cent.

This is why Restart a Heart Day is so important.

The annual initiative, held on 16 October each year, educates the community about the importance of learning life-saving skills such as CPR and how to use a defibrillator.

ACT Ambulance Service features in this years' Council of Ambulance Authorities (CAA) national campaign video with The Governor-General of the Commonwealth of Australia, His Excellency, General the Honourable David Hurley AC DSC (Retd) and Her Excellency Mrs Linda Hurley.


Three simple steps can save a life and everyone is encouraged to learn to Call.Push.Shock.

Call. Triple Zero (000). The sooner you call, the sooner help will arrive. 
Push. Start chest compressions as soon as possible by pushing down on the centre of the persons chest hard and fast. Aim for a rate of two compressions per second.
Shock. Send someone to collect the nearest AED if there is one nearby, but do not stop compressions to get it. To use, simply turn on the machine and follow the instructions.
The CAA is hosting a live online event today which will feature an exciting line up of experts of cardiac arrest and representatives from ambulance services. There will also be a training session held each hour.

Visit ACTAS' webpage and restartaheart.net for more details.