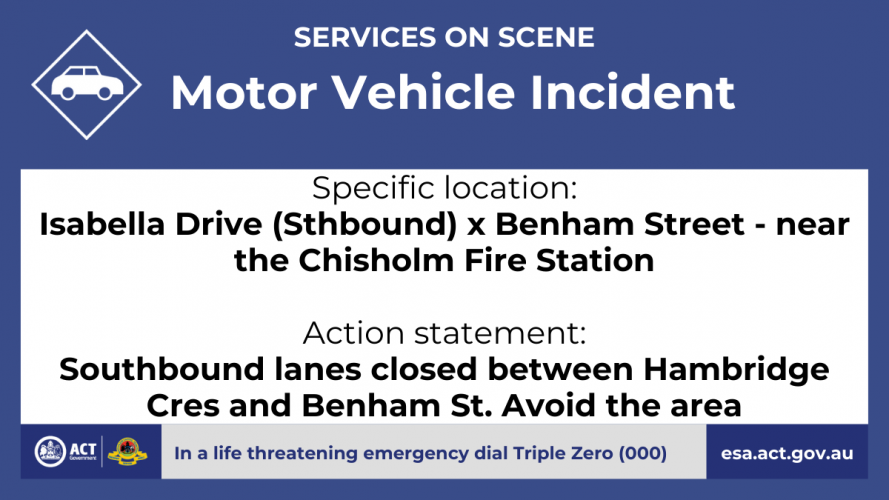 ACT Ambulance, ACT Fire & Rescue and ACT Policing are on scene at a motor vehicle incident on Isabella Drive (southbound) near the intersection of Benham Street, near the Chisholm Fire Station.
Paramedics are treating three occupants on scene for injuries.
Isabella Drive is closed southbound between Hambridge Crescent and Benham Street.
Motorists are advised to avoid the area and take alternate routes.