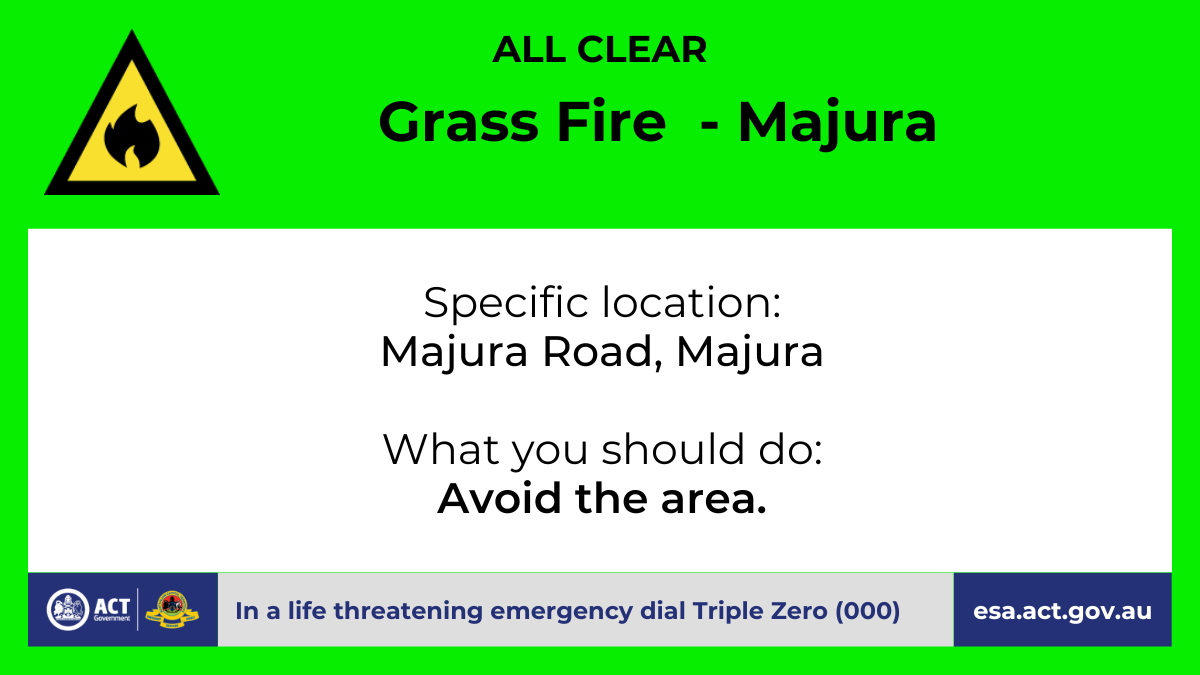 Crews have contained a grass fire between Majura Road and Sutton Road in Majura. No properties are under threat.
 ACT Fire & Rescue, ACT Rural Fire Service and ACT Parks and Conservation Service crews are on scene.
 In a life-threatening emergency, or if you see an unattended fire, call Emergency Triple Zero (000). 
 Keep up to date:
>             Check the ESA website (esa.act.gov.au)
>             Follow ESA on Facebook (@ACTEmergencyServicesAgency) and Twitter (@ACT_ESA)
>             Download and monitor the Hazards Near Me NSW mobile app