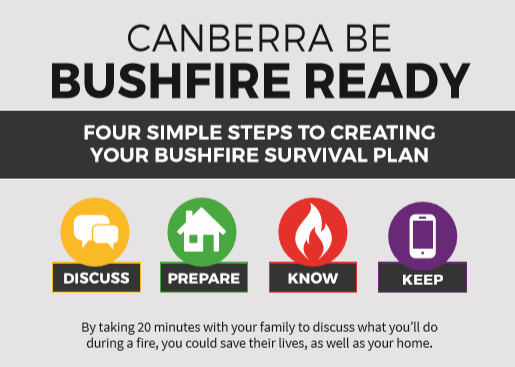 The ACT's next bushfire season will start on 1 October 2019.
The ACT Emergency Services Agency is prepared and is working with the community to be bushfire ready.
If you are well prepared, your loved ones, pets and family home stand a better chance of surviving a bushfire.
Visit esa.act.gov.au for information and take the four simple steps to create your Bushfire Survival Plan.
We must work together to stay safe.