Fires Near Me
This is the official service of the fire services in Australia made available for a range of mobile devices.
This application provides information on current fires throughout the ACT, surrounding NSW region and the rest of the country. It also provides information on total fire bans.
Fires Near Me was produced by and is managed by the NSW Rural Fire Service. The ACT Emergency Services Agency provides a live data feed of fire incident information into the application.
The application gives users the ability to source information on incidents near them, using the 'Fires Near Me' function.
Features
Initially centres the map of ACT on your Current Position.
Allows you to choose another location, e.g. the destination for your weekend holiday, and centres on that location.
Lets you know if there is a fire within 50 km of your location.
Displays any fires within a 10 km radius of your location.
Allows you to see a list of the bush fires in ACT and surrounding NSW region, sorted by their proximity to your location-the closest being sorted to the top of the list.
Tap on the fire and you will see some information about the fire. Tap on the arrow (">") and you will see the list of bush fires in in ACT and surrounding NSW region.
Top on the arrow (">") of a fire within the list of bush fires, you will see a screen of more details on that particular fire.
Tap the map button from the Details page and the map page appears centred on that fire.
If a Total Fire Ban is active for today or tomorrow for your location, the Total Fire Ban symbol appears on the screen to warn you of this.
Emergency +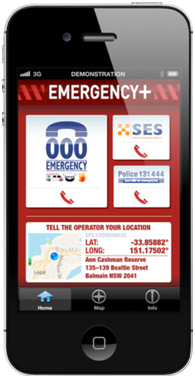 Nation-wide it is estimated 65% of calls to Emergency Triple Zero (000) are made from mobile phones, with many people unsure of their exact location. This makes it difficult for operators to accurately and quickly dispatch emergency services.
The Emergency+ App offers callers the ability to verbally provide emergency operators with their location information as determined by their smart phone's GPS functionality.
It also provides users with the contact numbers and a short explanation of when to call other service for support numbers such as the Police Assistance Line (131 444) and the State Emergency Service national call centre (132 500). ACT Policing receive on average 2200 calls a month to Emergency Triple Zero (000), with around 50 per cent not attributable to a life-threatening emergency.
The Emergency+ App was produced and developed by Fire & Rescue NSW and the Triple Zero Awareness Working Group. The ACT Emergency Services Agency receives an average of 5000 calls to Emergency Triple Zero (000) a month.
Who should you call?

Call Emergency Triple Zero (000)
Is someone seriously injured or in need or urgent medical help?
Is your life or property being threatened?
Have you just witnessed a serious accident or crime?
Call State Emergency Service (132 500) - For emergency help in floods, storms and cyclones
Call Police Assistance line (131 444) - If you are a victim of a crime, other than life threatening or time critical emergency situations, you should call 131 444 for police assistance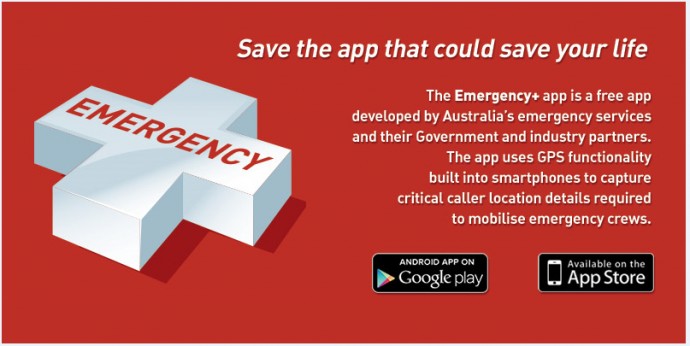 Red Cross RediPlan
If a disaster happened, who and what would you most want to protect?
Firstly, think about the people you would want to be safe. Do you know all their numbers by memory? If not, write them down! You may not have power for days so your mobile might not work.
Are there people, or animals, that you care for that have special medical needs that you should write down?
How about the things that you own – your house or your car, or more sentimental items like family heirlooms?
And once the emergency is over, what are the important services you'll need to contact?
The Red Cross made you an easy way to write everything down and create an emergency plan, so you can protect what matters most!