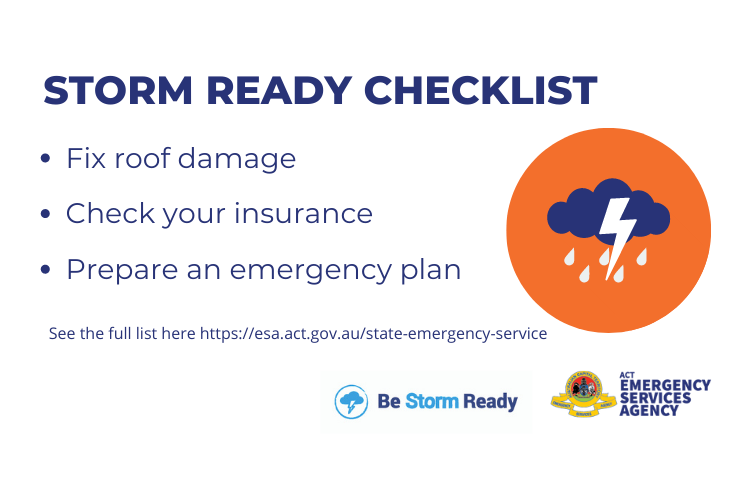 The Bureau of Meteorology is predicting strong winds and heavy rainfall that may lead to localised flash flooding for the ACT this weekend.
The ACT State Emergency Service (ACTSES) encourages the community to be prepared and ensure all gutters are clear.
For those with existing damage from previous storm events, please be sure to tarp any areas where water may leak through.
You should never enter or drive through floodwaters. Floodwaters can be several metres deep, rise quickly and move fast.
For more information visit https://esa.act.gov.au/state-emergency-service
If you need assistance with damage from storms or floods call ACTSES on 132 500.
In a life-threatening emergency call Emergency Triple Zero (000).