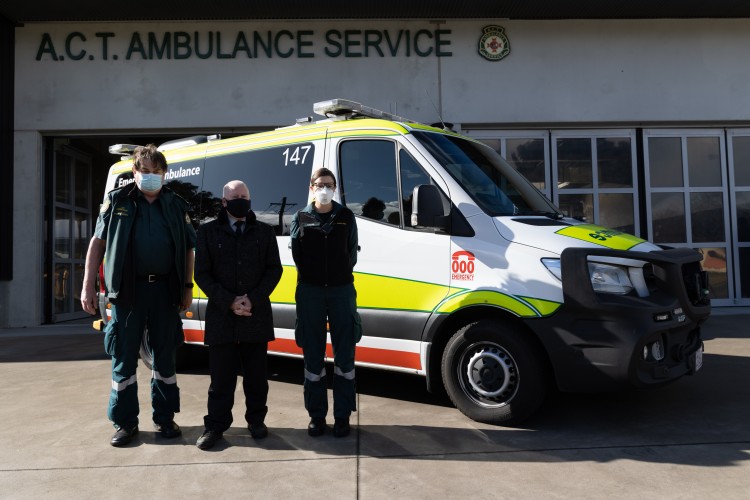 With Canberra's population continuing to grow strongly, the ACT Government is increasing investment in services our community relies on.
The August Territory Budget will including a significant boost in funding for ACT Ambulance Service (ACTAS) and our local paramedics, ensuring that they can continue to meet additional demand in the years ahead.
This investment into ACTAS will also help our paramedics maintain their excellent response times and support long-term staff wellbeing.
Building on the substantial investments made by the ACT Government in previous budgets, $27.6 million over four years has been committed to delivering additional intensive care paramedics, an intensive care paramedic program and additional triple zero call centre positions.
The funding will also support further reform of the ACTAS organisational structure to improve operational performance and service delivery, enhance staff wellbeing and provide professional development opportunities to foster a more resilient, adaptive, and capable workforce.
The Budget will also include additional funding for ongoing vehicle expenses, an updated fit-out to the Communications Centre, and modernised ICT infrastructure.
Quotes attributable to Chief Minister, Andrew Barr:
The ACT Government is proud of the work of the ACTAS in supporting our community, particularly over the last few years through the COVID-19 pandemic.
Our local paramedics are always there when Canberrans need them, and this investment will help ensure that they can continue to deliver a vital community service as our city grows.
Quotes attributable to Minister for Police and Emergency Services Mick Gentleman:
The ACT Government remains committed to working with ACT Ambulance Service (ACTAS) staff , the Transport Workers Union and Emergency Services Agency to support our paramedics and modernise our ambulance service.
At the moment, the ACT Ambulance Service is experiencing significant demand. This budget initiative will enable our paramedics to continue to meet the growing needs of the community while innovating to improve ambulance services.
Importantly, this budget initiative will support our paramedics wellbeing and professional development so that we can continue to have a nation-leading ambulance service.
- Statement ends -