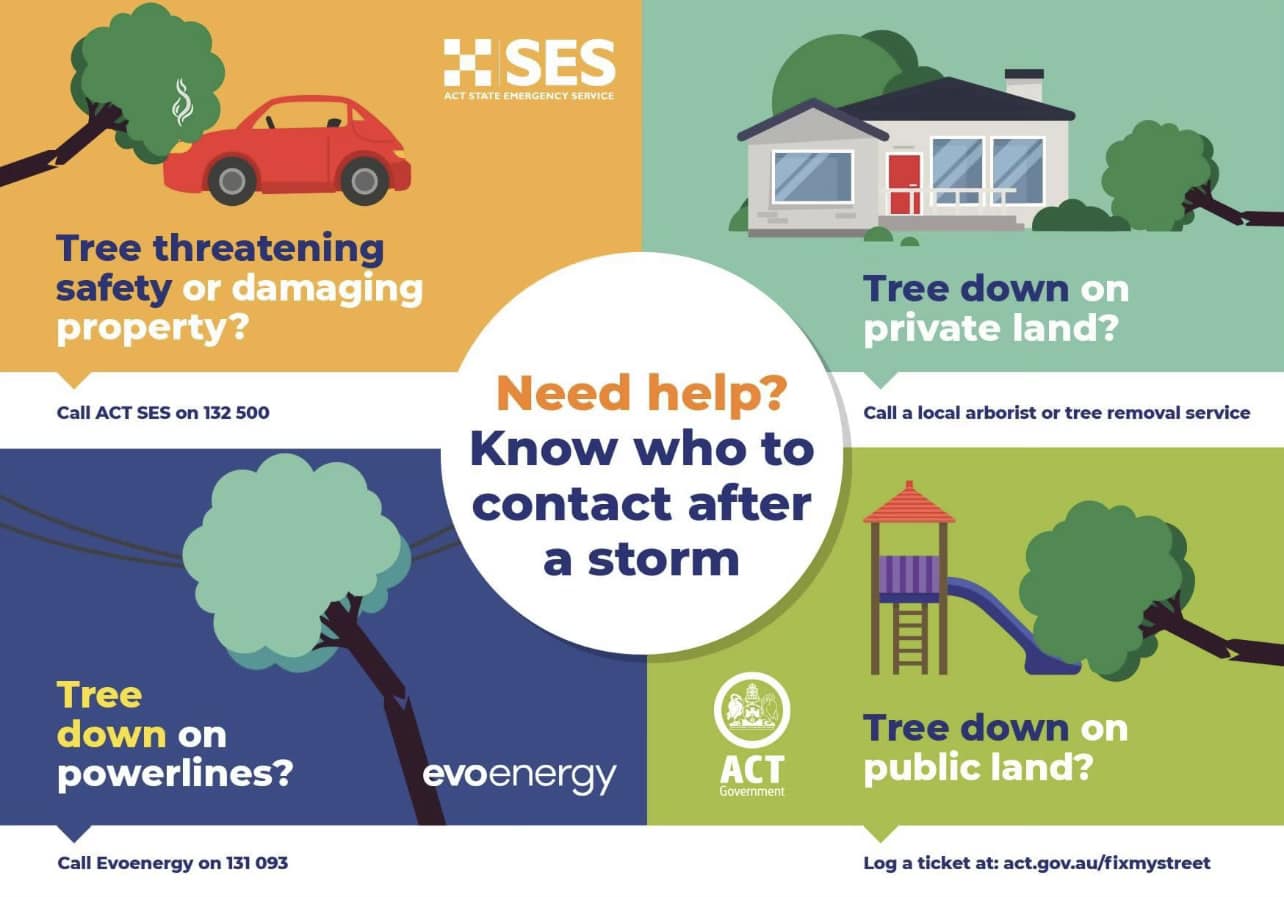 ACT State Emergency Service (ACTSES) volunteers are ready to respond during emergencies to make temporary repairs and ensure the area is safe. 

For assistance during storms and floods, call the ACTSES on 132 500. In a life threatening emergency call Triple Zero (000). 

Weather conditions can change rapidly, check http://www.bom.gov.au/act/ for the latest warnings and alerts.  

Strong winds are expected across the ACT tonight and throughout tomorrow. Please exercise caution around trees, secure loose items and have your emergency kit ready.