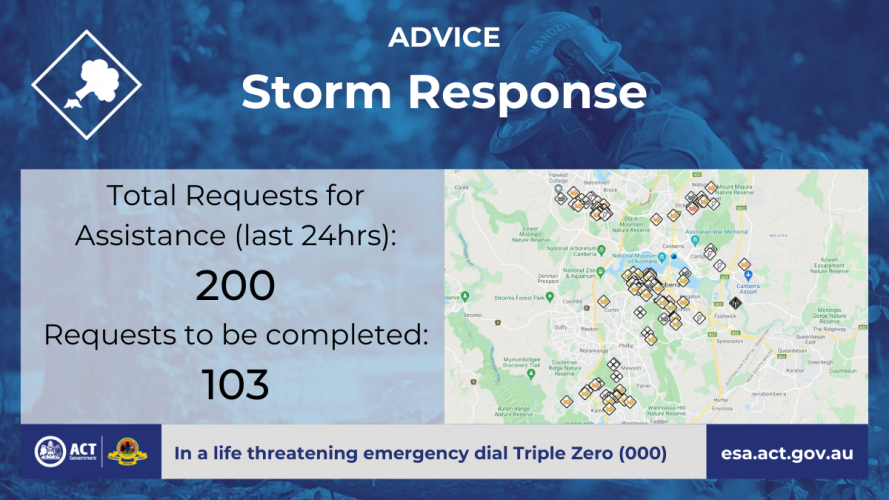 ACT State Emergency Services crews (ACTSES), supported by ACT Fire & Rescue and ACT Rural Fire Service firefighters, have been busy clearing fallen trees and making emergency repairs in many of our ACT communities.
Since 5pm yesterday (Saturday), the ACTSES have recieved over 203 requests for assistance (RFAs). Our emergency services personnel have completed 105 RFAs already, and will continue to respond to outstanding requests throughout today.
The Bureau of Meteorology are forcasting storms to impact the Territory again this afternoon, similar to those experienced yesterday.
Take the time now to prepare your home ahead of these forecast conditions:
Move your car under cover or away from trees.
Secure or put away loose items around your house, yard and balcony.
Keep at least 8 metres away from fallen power lines or objects that may be energised, such as fences.
Stay indoors away from windows and keep children and pets indoors as well.
For emergency help in floods and storms, ring the ACTSES on 132 500.
If the incident is life-threatening, call Emergency Triple Zero (000)