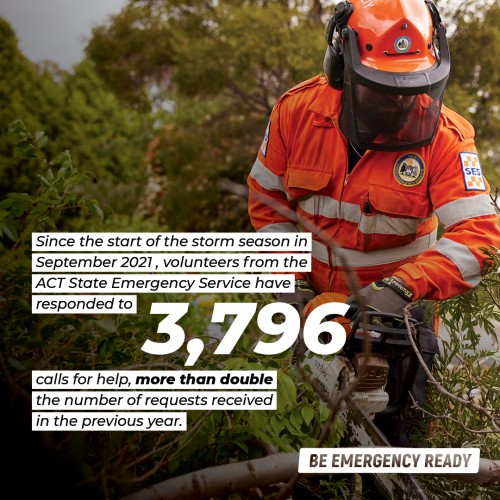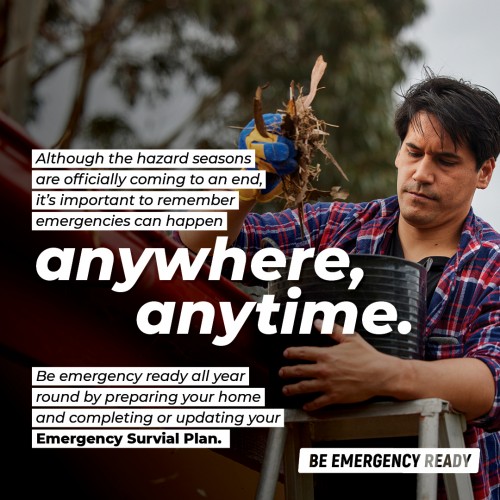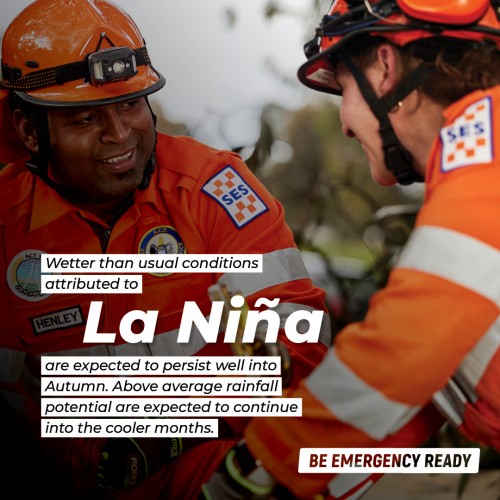 ACT Emergency Services Agency (ACTESA) volunteers and personnel have supported the Canberra community through another challenging hazardous season, with diverse incidents ranging from storm response to assisting ACT Health with COVID-19 operations. Throughout March 2022, the ACTESA has also provided ground and incident management support to assist in the flood recovery efforts across NSW.
Much like last year, it's been a very wet season, and our community and our team of teams have overcome some significant challenges resulting from storms. Notably, the northern region of Canberra was hit with a severe weather event in early January, which saw our emergency services volunteers and staff respond to more than one thousand requests for assistance. Since the start of the ACT storm season in September 2021, the ACTESA has responded to 3,796 calls for assistance, relating to storms.
With La Niña expected to persist well into Autumn, we are anticipating above-average rainfall and a below-normal fire potential to continue into the cooler months. 
Although the hazard season is officially coming to an end, it's important to remember emergencies can happen anywhere, anytime, and without warning. Be emergency ready all year round by ensuring your gutters are clear, preparing a survival plan and kit, and understanding the risks associated with your area. 
To learn more about how you can be emergency ready visit www.esa.act.gov.au/be-emergency-ready
We're ready when Canberra prepares together.