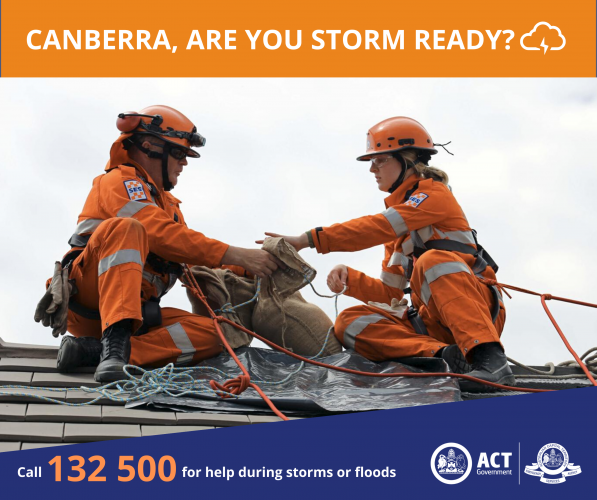 The Bureau of Meteorology is predicting heavy rainfall and thunderstorms for Canberra from tomorrow into the end of the week.
ESA is urging Canberrans to get prepared today, especially if you still have damage from the recent hail storm:
If safe to do so, check any temporary roof repairs to ensure they are still secure
Book in for permanent repairs with your insurance company or tradesman if you haven't already
Clean your gutters and secure loose items around your home
Make sure cars aren't parked under trees and;
Remember, if its flooded forget it!
For more information and tips to #BeStormReady, visit: https://esa.act.gov.au/cbr-be-emergency-ready/storms

If you need help during storms or flood call 132 500. In a life-threatening emergency call Emergency Triple Zero (000).