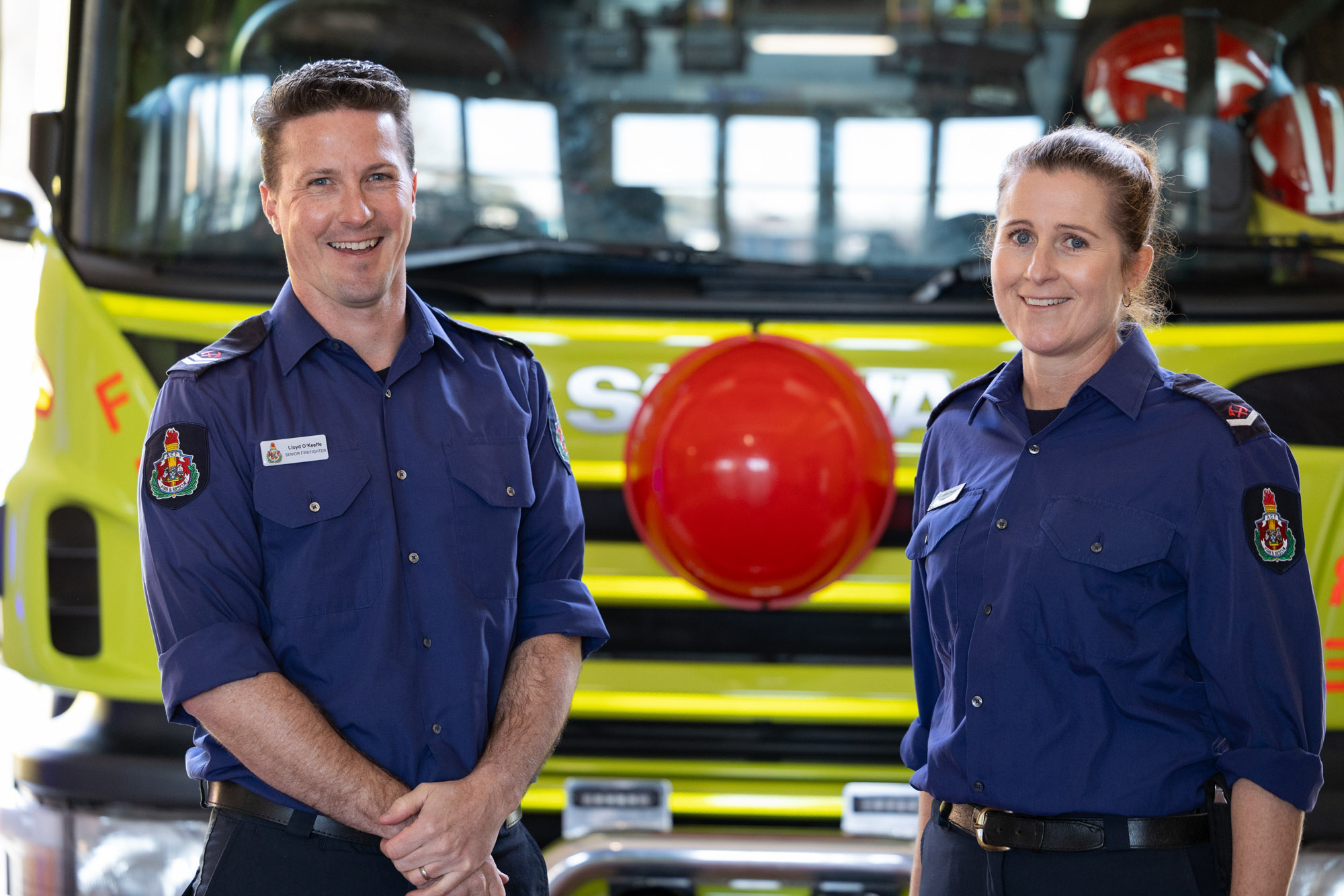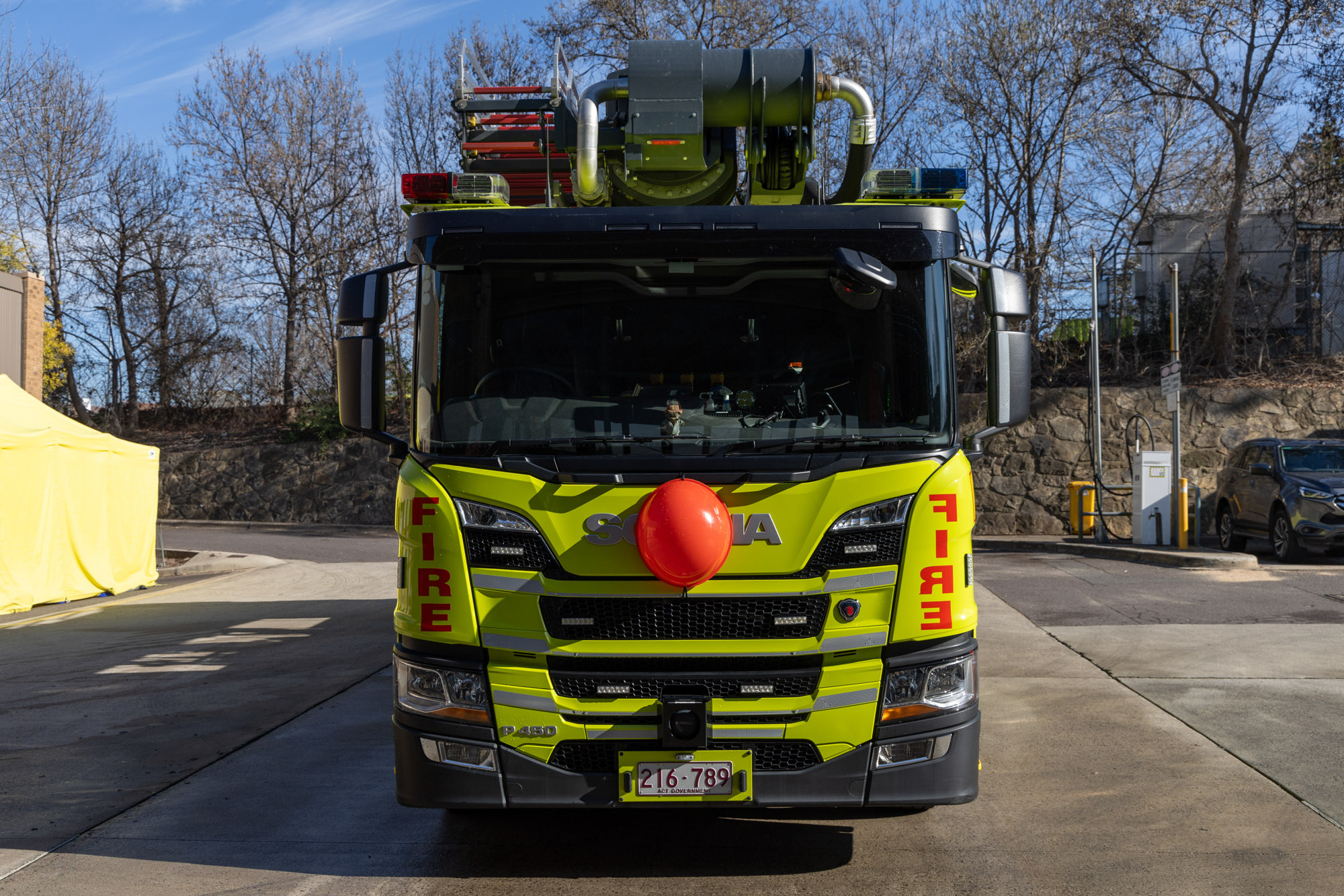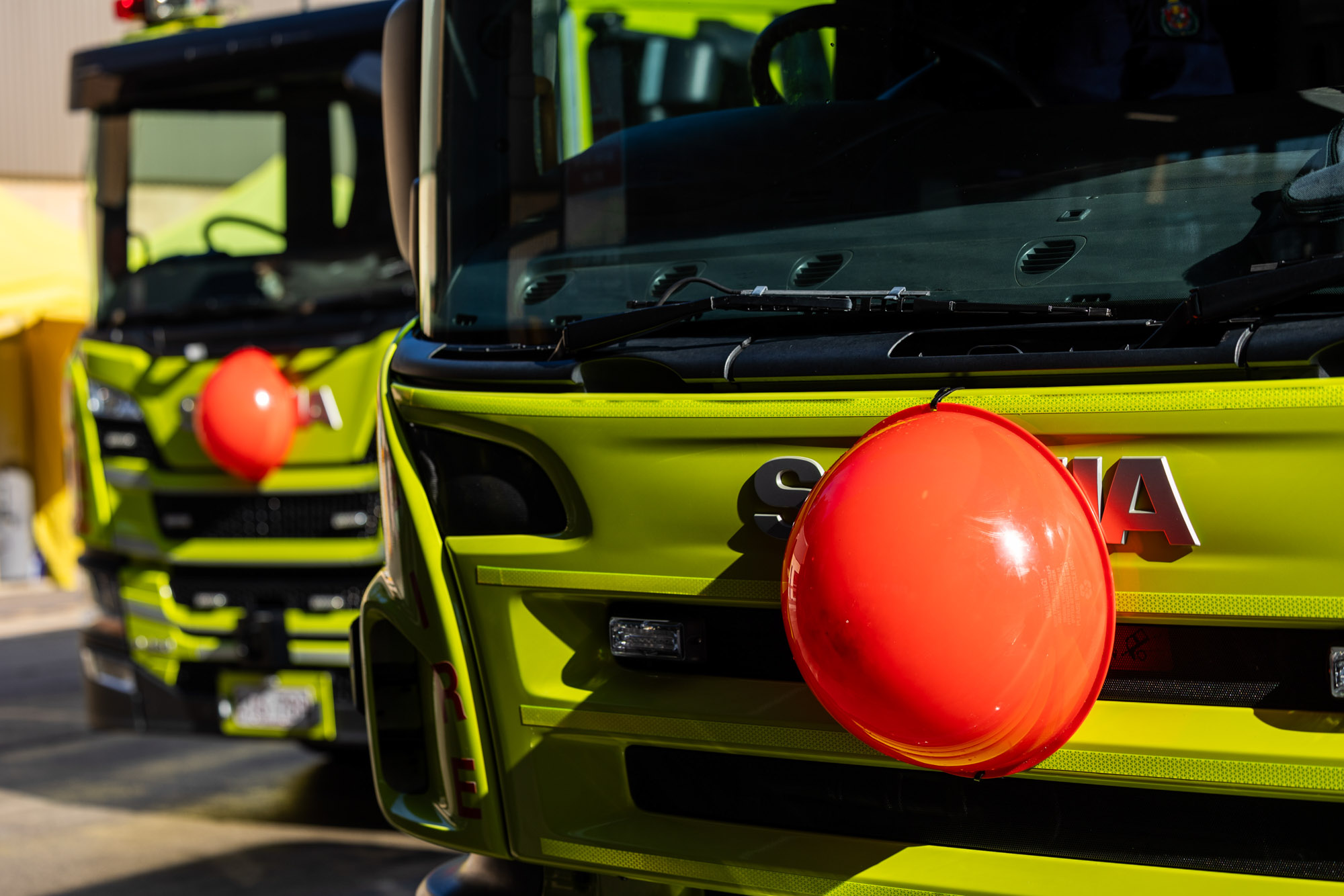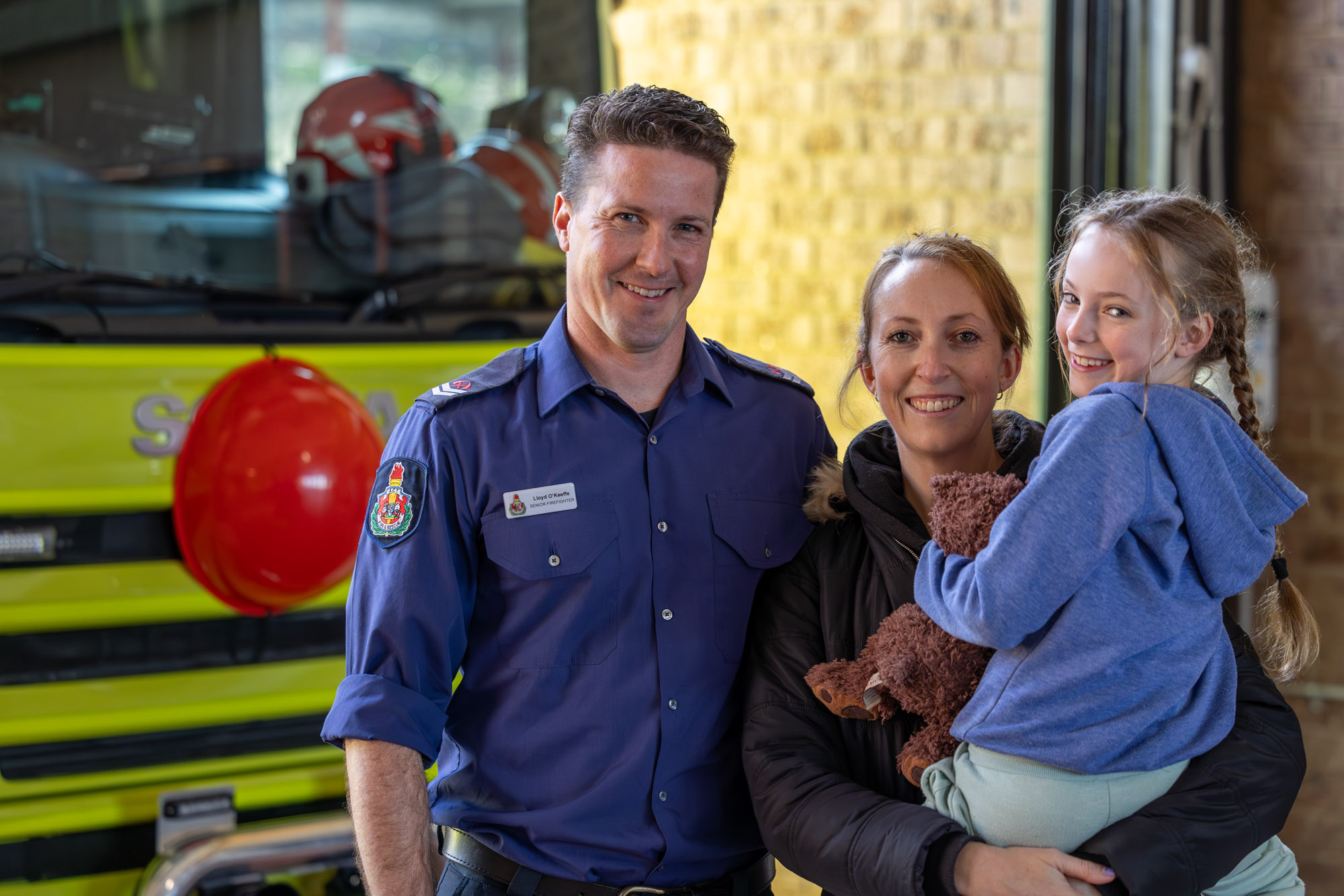 Friday 11 August this year marks Red Nose Day. The global day is aimed to raise awareness and funds into research as to why babies die suddenly in their sleep and support the families affected by these losses. Red Nose Day don't just support families dealing with Sudden Infant Death Syndrome (SIDS), but also support dealing with any loss of a baby or child.
According to Red Nose Day more than 3,000 babies die still suddenly and unexpectedly each year. That is nine babies lost every day and nine families devasted every single day.
ACT Fire and Rescue (ACTFR) firefighters, Lloyd O'Keeffe and Julia Chadburn unfortunately know this devastation far too well, both having their own respective stories of losing a child and the impact that has had on their lives and their families.   
"My wife, Lara and I had a little boy that was stillborn in 2013, Lachlan and we received incredible support from Red Nose Australia in terms of counselling services and support such as a pregnancy loss group. I attended lots of other support networks out there that they provide and it really helped us get back on our feet," Lloyd said.  
ACTFR Firefighter Julia Chadburn said the funds raised on Red Nose Day give grieving families access to important services and programs after the loss of a child.
"I was able to access counselling support groups and a bereavement journey workshop. Red Nose Day is incredibly important so as well as raising funds, people also know what's available to them in terms of education and support so that isolating experience is a little bit easier for people who are going through similar experiences as to what we have faced" Julia said.
"It doesn't matter whether it's an early pregnancy loss, mid pregnancy loss, a stillbirth - the loss of a baby or a child. Red Nose Day can put you in touch with people who are going through any of those experiences, which is just such an amazing thing to be able to do." finished Julia. 
The road to recovery after the loss of a child is a long one, and families are encouraged to take advantage of support groups and lean on those around you.  
Lloyd knew the ACT Fire and Rescue team was a tight-knit family, but never expected his colleagues to gather around him on his return.   
"My first day back on shift after having two months off work, we had a station officer and the two other firies on the truck with me. They all had an experience with grief of the loss of a child in differing forms. I also received a phone call from a fellow firefighter who'd been through a very similar experience and he provided a huge amount of support and advice," Lloyd said.  
Lloyd and Julia's families have grown and blossomed since losing a child, both welcoming a 'rainbow baby' of their own. They always make sure to keep their child in their hearts. 
"Lara and I always talk to our children about Lachlan. He's really a part of our family, and we want his memory to remain with us. It's something we talk about all the time and on his birthday, we have a nice family day together," Lloyd said.  
Julia's family also welcomed little Joey, "My baby Rose was between my two boys, so my eldest son Dean supported me a lot as a two year old - which is something that I guess he shouldn't have to do, but it was how it was. Then Joey is my rainbow baby - a rainbow baby is a baby that's born after loss."   
Lloyd, Julia and ACTFR firefighters across Canberra have got right behind Red Nose Day for its 35th year.  
They have fitted ACTFR pumpers will also wear big red noses to raise awareness for the important cause. 
To find out more about Red Nose Day and the important work that they do please visit - www.rednoseday.org.au