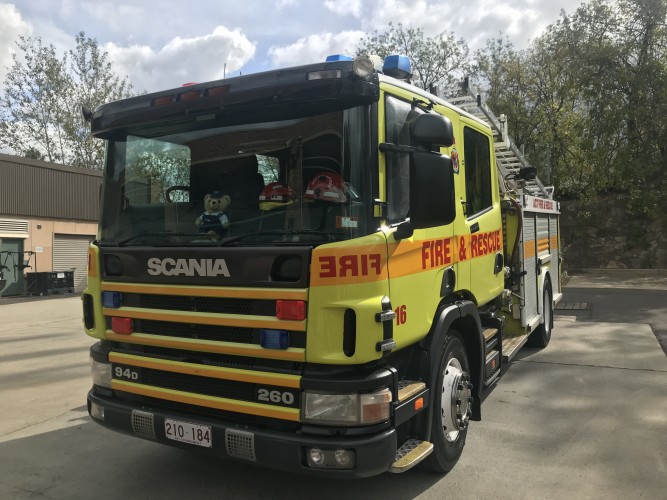 The simple idea of a 'bear hunt' has taken hold around the world, encouraging families to get out and have some fun while still practising social distancing.
Residents are placing bears on their balconies and in their windows for people to spot while walking by, and ACT Fire & Rescue has decided to join the fun.
Teddy bears are now riding alongside our firefighters on trucks.
Let your kids know so that they can try and spot one next time they see a fire truck!