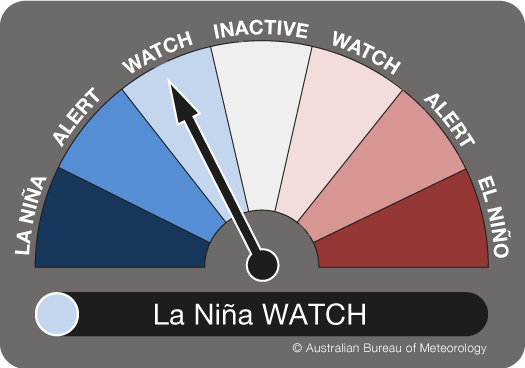 This week, the Bureau of Meteorology announced that the 2021-22 La Niña event has come to an end, with the majority of indicators returning to a neutral level.  
La Niña is a change in Pacific Ocean temperatures that affects global weather, typically bringing increased rainfall, and cooler temperatures across much of Australia. 
In the ACT, we're unlikely to see any significant change in the current weather, with above-average rainfall expected to continue throughout winter, and into spring. 
The ENSO Outlook (El Niño–Southern Oscillation) has moved to a La Niña watch indicating there is a 50% chance of La Niña forming again later in 2022. 
We're ready when Canberra prepares together. Take action to prepare your home for storm and flood at www.esa.act.gov.au/be-emergency-ready