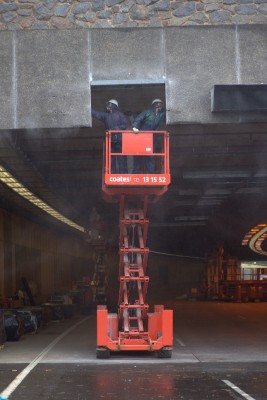 The removal of the truck and excavator is progressing slowly due to the significant safety precautions required when dealing with asbestos.
A removal plan has been finalised for the truck and excavator. This involves techniques such as the use of high pressure water blasting and wrapping the bucket of the excavator, which have small particles of asbestos in it, with plastic due to its shape.
Once the truck and excavator is removed from the tunnel, WorkSafe ACT will conduct a roadworthiness assessment of the truck and confirm the excavator is well secured.
At this stage further cleaning of the tunnel must be undertaken, including to the drainage and road pavement, to ensure there is no asbestos contamination. WorkSafe ACT would like to reassure the public there continues to be no asbestos risk outside the tunnel.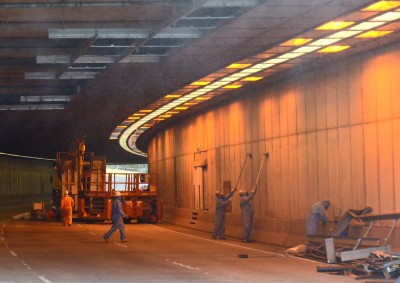 The key priority is to undertake all work in a safe manner. It is still hoped the westbound tunnel will reopen sometime this afternoon, but safety must remain the highest priority.
Existing road closures and bus diversions remain in place.
Update to come.