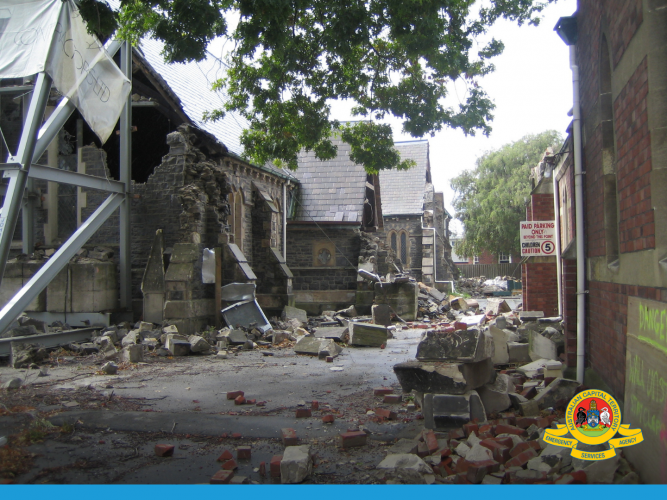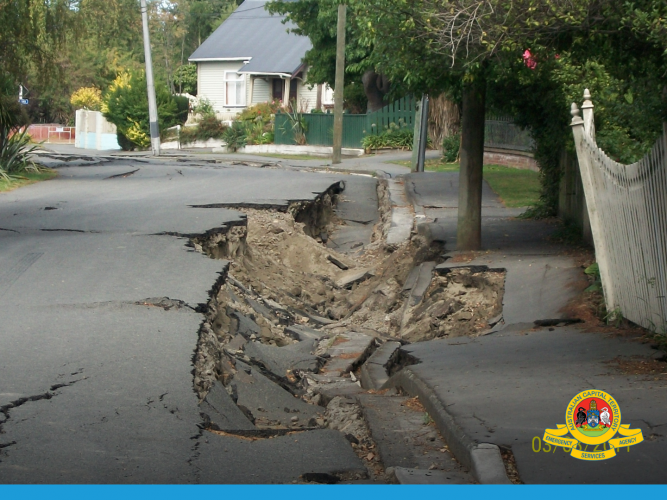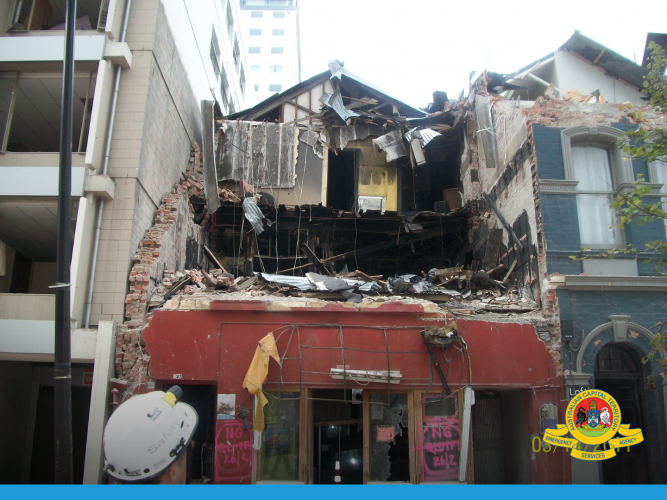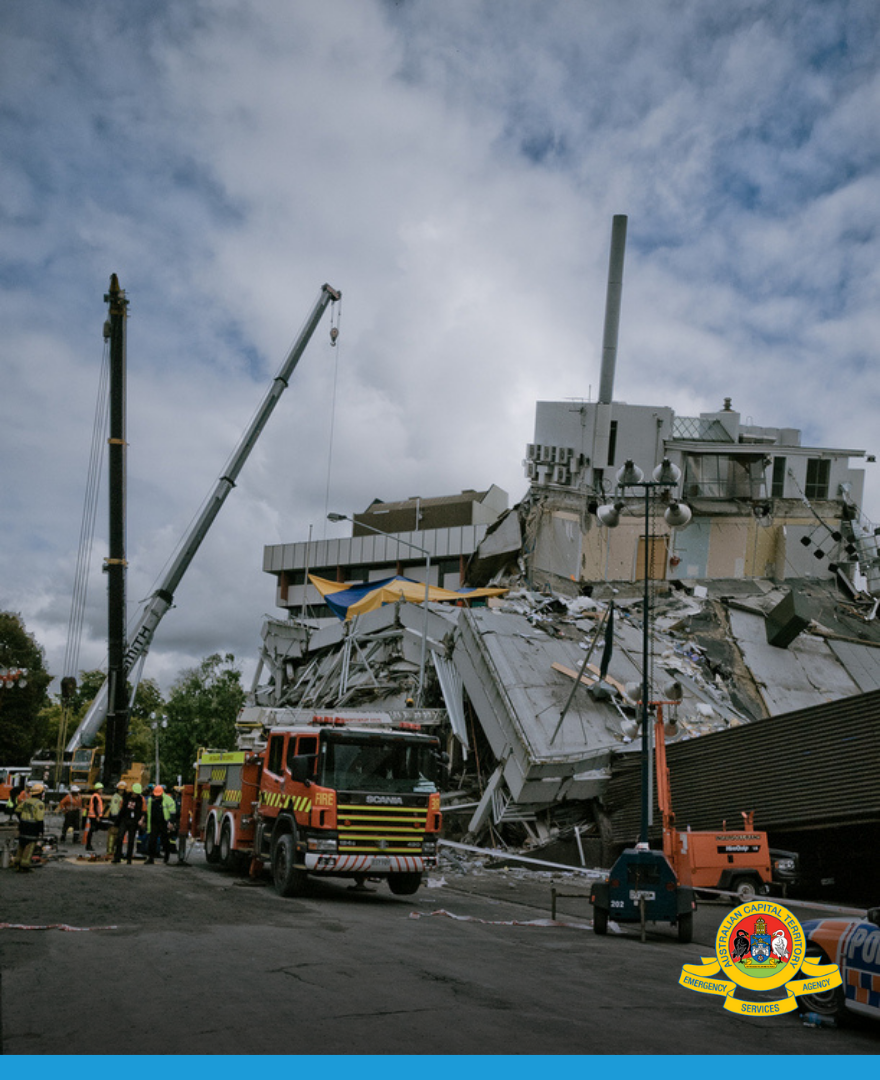 *A warning some readers may find this story distressing. If you or someone you know needs help, call Lifeline on 13 11 14*
At 12:51pm on Tuesday 22nd February 2011, the city of Christchurch, New Zealand was badly affected by a 6.3 magnitude earthquake.
The emergency was so destructive, Australia offered assistance to help the response and recovery.
Off the back of this, several ACT Emergency Service Agency (ACTESA) personnel were deployed within three Australian teams, including seven ACT Fire & Rescue (ACTF&R) firefighters and two ACT Ambulance Service (ACTAS) paramedics.
Within 12 hours of the incident, the first Australian Urban Search and Rescue (USAR) team was on the ground providing assistance. Four ACTF&R firefighters formed part of this first deployment. Their role was to conduct initial search and rescue operations, by clearing all buildings in the designated city blocks.
Col O'Rourke, a current Commander with ACTF&R, was deployed in the second team for 10 days to help with the recovery of the community.
"My role was to provide HAZMAT expertise ensuring hazardous or toxic atmospheres were at safe levels to allow crews to carry out work to make buildings and homes safe, both in the designated city area and outer suburbs, to allow safe demolition, renovation and or re-occupying." 
Col remembers seeing high rise carparks with vehicles hanging over the edge and described the area to resemble a 'war zone'.
"The roads were damaged and were uneven up and down, [soil] liquefaction had spread across roads parks walkways and in buildings. Buildings were distorted and destroyed rumble was scattered everywhere as if to represent a city having been bombed."
Buildings were already structurally weakened by the magnitude 7.1 earthquake (and its aftershocks) which struck the Canterbury region in September 2010. Although the 2011 quake recorded a smaller magnitude, devastation was far worse and resulted in the deaths of 185 people.
USAR ACTAS Paramedic Rob Wiggins and his colleague Darren Neville were deployed in the third team sent over to help by Australia.
The pair had successfully completed an intensive USAR training course many years earlier, which had a focus on removing trapped patients from under collapsed buildings – proving crucial to their deployment.
"Our task was to re-enter the red zone and search areas that were identified as buildings of concern for missing persons, once this task was complete we were sent into the suburbs to undertake building damage assessments and to reach out to community members to offer assistance in making their buildings safe." Rob said.
"Having never experienced the earth shaking before the feeling of vertigo that comes with the ground moving under your feet was quite unnerving and doing this whilst moving in and around damaged buildings gave us more than a few moments of pause."
ACT Fire & Rescue's Pat Jones was also sent out in the third team and says the work the first two teams undertook from Australia before his arrival was paramount.
"The first two teams into Christchurch performed outstanding work in the most difficult of conditions. The fact that none of them were killed or injured in the aftershocks was testament to their professionalism. Our taskforce endured over 200 aftershocks, and we were at the tail end of the disaster."
Pat's role was 'Taskforce Liaison Officer' over 13 days from March 4th – March 16th, 2011.
He had previous operational experience using the USAR skills but implies the Christchurch disaster was different.
"The experience was lifechanging. We had used the USAR skills we had developed at the Thredbo landslide, the Manuka football club explosion and following the 2003 bushfires in Canberra, but the scale of the devastation in Christchurch made it much more difficult to coordinate efforts."
The 2011 Christchurch Earthquake was a natural disaster which would go on to have an impact on many people's lives forever. It certainly proved to be a life changing situation for several first responders, who had never experienced an incident to that extreme.
__
In closing, we will leave you with a few final quotes from some of our first responders.
"…Despite having no water, no power, no toilets for weeks - the people of this town never raised a voice in anger, never said a harsh word and just got on with the business of dealing with this disaster in the best way they knew how. I will never forget the city of Christchurch or the people that lived through this." – Rob Wiggins, ACTAS Paramedic.
"The impact this response had on everyone who attended will never be forgotten." – Pat Jones, ACTF&R (retired)
"When clearing buildings there was a strong sense of loss, and intrigue observing that people had removed themselves from the building leaving abruptly whilst reading the paper, having a meal or a cup of tea leaving belongings behind such as electronic devise, wallets, passports, etc." – Col O'Rourke, ACTF&R.